ABA TechShow 2023 Registration Open

By Mark Rosch
The Law Practice Division of the American Bar Association has opened registration for its 2023 TECHSHOW Conference and Expo.
The event will be held the first week of March, in Chicago, at the Hyatt Regency Chicago Hotel, 151 E Wacker Dr.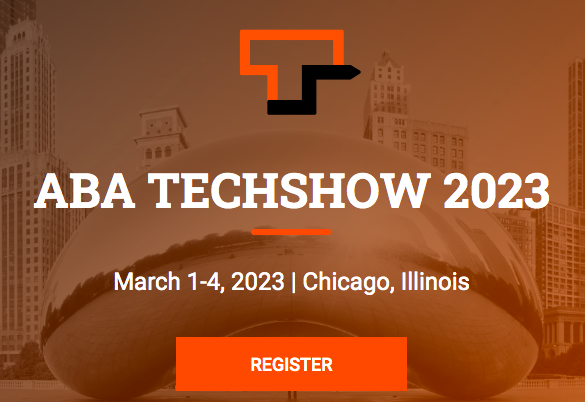 For nearly 30 years, the ABA TECHSHOW Conference and EXPO has been where lawyers, legal professionals, and technology all come together to learn about the most useful and practical technologies available. The event also includes a variety of CLE programming on related topics.
The Expo hall will feature over 100 legal techonology vendors demonstrating their products and services.
Conference: March 1 – 4, 2023
Expo: March 2 – 3, 2023
For more details or to register, see the ABA TECHSHOW website.
Last Updated: 2 December 2022