ABA TechShow Opens Startup Alley Competition

The Law Practice Division of the American bar Association has opened the application period for the StartUp Alley section of its TECHSHOW and the associated Pitch Competition. Applications must be received by 11:59 p.m. Pacific Time on Friday, Jan. 6, 2023.
A five-judge panel will select 25 finalists from the submitted applications.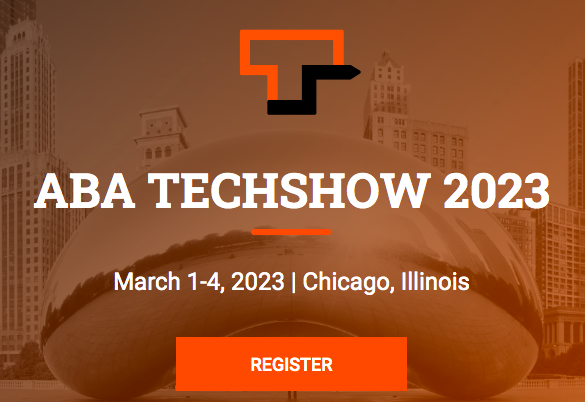 On Jan. 17, 2023, descriptions of each of the 25 finalists will be posted on the ABA TECHSHOW blog, Above the Law, and LawSites where readers will be invited to vote for their favorites. The 15 startups that receive the most votes will be selected for the Startup Alley section of the TECHSHOW Expo Hall. Winners will be announced on Jan. 31.
This year's judges are:
Jeannine Lambert, TECHSHOW 2023 co-chair.
Gyi Tsakalakis, TECHSHOW 2023 co-chair.
Sofia Lingos, TECHSHOW 2023 co-vice-chair.
Cynthia Thomas, TECHSHOW 2023 co-vice-chair.
Bob Ambrogi, Legal Tech Journalist; Startup Alley organizer.
The 15 finalists will face of in a live pitch competition during TECHSHOW's opening night event. Each startup will have 2.5 minutes to present its pitch in front of an audience of TECHSHOW attendees. At the conclusion of the pitches, attendees will vote to select the most innovative company as the winner.
The winner of the opening night pitch competition will receive:
Free 10×10 booth space at the 2024 TECHSHOW.
Free 12-month listing on the ABA Legal Technology Resource Center's Buyer's Guide.
$5,000 credit to use towards advertising in ABA Law Practice Division media.
A profile of the company on Ambrogi's LawSites blog.
For more details, see the ABA TECHSHOW Blog.
The application for StartUp Alley can be found here.
Last Updated: 6 December, 2022