Ancestry Offers Free Access to Database of Wills and Probate Records For a Limited Time

For a limited time, Ancestry.com is offering free access to a new database U.S. Wills and Probate records. The site claims its "never before available online...new and exclusive" collection contains "more than 170 million documents from all 50 states."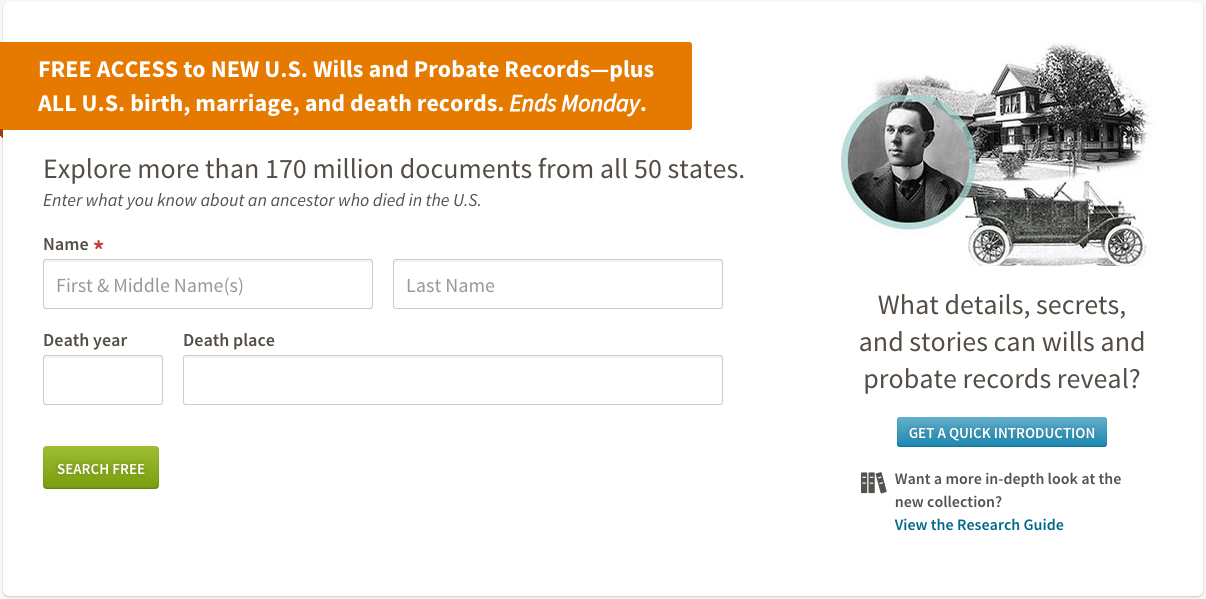 Access to these records will be free until midnight, Monday night, September 7, 2015 ET. After that, access will require a paid Ancestry.com membership. A 14-day free trial is available.
It's important to remember that any database, even those touting "millions of documents from all 50 states" is not going to be comprehensive or complete. It might have documents only from select jurisdictions form within a particular state or even just a limited number of documents from a particular jurisdiction.
To sweeten the offer (and apparently bulk up the search results), Ancestry is also offering free access to "ALL U.S. birth, marriage, and death records" during the same time period.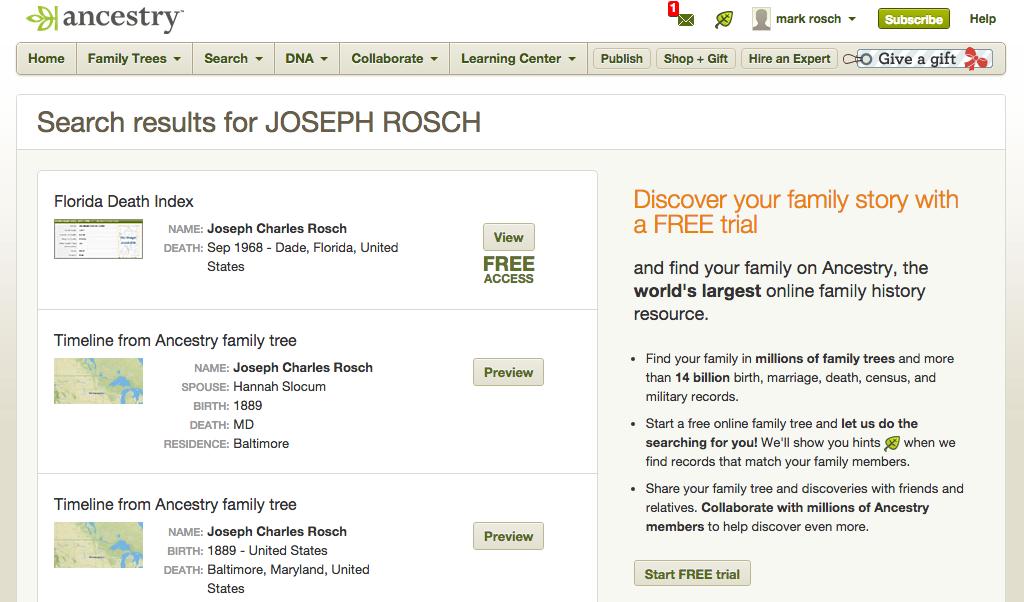 Our test searches returned numerous results from these other databases but none from the wills and probate document collection.
While searching and viewing cursory results are free, one must still register (or already have) a free Ancestry.com account in order to view the full results.