Bing Changes Web Search Interface | Completely Removes Advanced Search Option

Bing has long hidden its Advanced Search page, making it inaccessible until after you had run a search. Until this redesign, the link to the "Advanced Search" page was displayed after running a search and left clicking into the search box which contained your search terms. At that point, a drop-down menu appeared with additional suggested search terms. On the bottom right of that list was the link to Bing's Advanced Search page.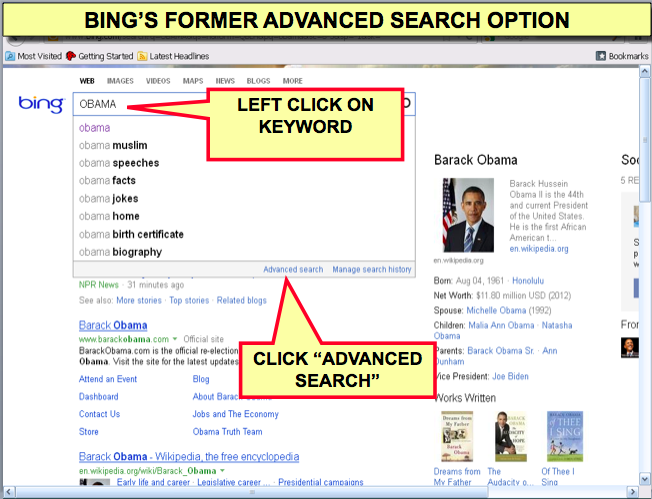 This link is no longer displayed. There also does not appear to be a direct URL available to access the Advanced Search page.

Although the Advanced Search page is no longer available, you can still conduct advanced searches at Bing by entering advanced search operators and instructions (such as filetype) directly into the search box.
See our "Search Engine Features Compared" chart to learn about some of the more popular advanced operators and instructions that Bing recognizes.