Latest Gadgets to be Introduced at Consumer Electronics Show (CES)

Every year, barely after the New Year, the consumer technology industry comes together in Las Vegas for the International Consumer Electronics Show (CES¨) - the world's largest consumer technology tradeshow. There they introduce and celebrate the latest products and technological innovations in consumer electronics, including office productivity tools - the gadgets many of us love and can't manage to work without. This year, the International CES runs from January 5-8, 2017. The following is a preview of some of the gadgets expected to be unveiled at the show.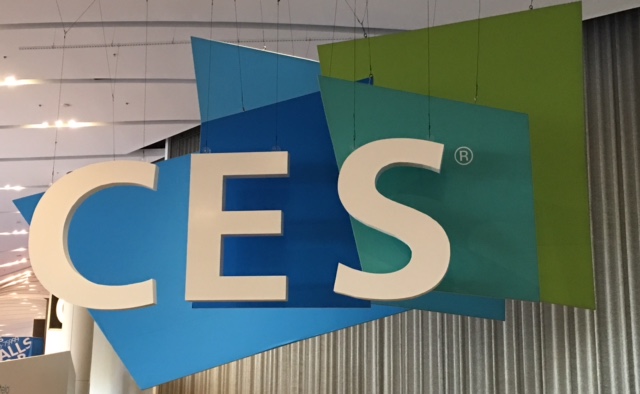 USB flash drives have become so commonplace as to be forgettable. Now, however, Kingston Digital is introducing the largest capacity flash drive - and at 2TB of storage space the DataTraveler Ultimate GT can't be ignored.

It boasts the ability to store up to 70 hours of 4K video. The device is made of a zinc-alloy metal casing for shock resistance. At about an inch, it's physically bigger than most flash drives, but still small enough to easily fit in your pocket. Retail pricing was not available.
Thanks to Bob Ambrogi over at Lawsites for the heads-up about the LegalBoard - a computer keyboard customized for lawyers and legal drafting.

In place of a 10-key pad that might be found on the right-hand side of a standard computer keyboard, LegalBoard has placed a customized keypad that includes characters and symbols commonly used in legal drafting, such as: Section; Paragraph; and Copyrights, as well as commonly used words like Plaintiff, Court, and Id, among other features.

Pre-orders are available online for $65.00 at LegalKeyBoards.com.
Because many bags look alike, any accessory that makes luggage look different than the rest or that can help you get it back when that luggage goes missing is useful. A French company, Biblelib, is introducing a one-size-fits-all luggage cover that dresses up your suitcase, protects it from scuffs and dirt, includes an integrated QR code for tracking, and up to $500 of replacement insurance if the bag never makes it back to you.

Covers are already available online for approximately $60.00.