Latest Gadgets to Be Introduced at CES 2019

Every year, barely after the New Year, the consumer technology industry comes together in Las Vegas for the International Consumer Electronics Show (CES) - the world's largest consumer technology tradeshow. There they introduce and celebrate the latest products and technological innovations in consumer electronics, including office productivity tools - the gadgets many of us love and can't manage to work without - and this year even promises the flying car we've all been waiting for. This year, the International CES runs from January 8-11, 2019. The following is a preview of some of the gadgets and apps expected to be unveiled at the show.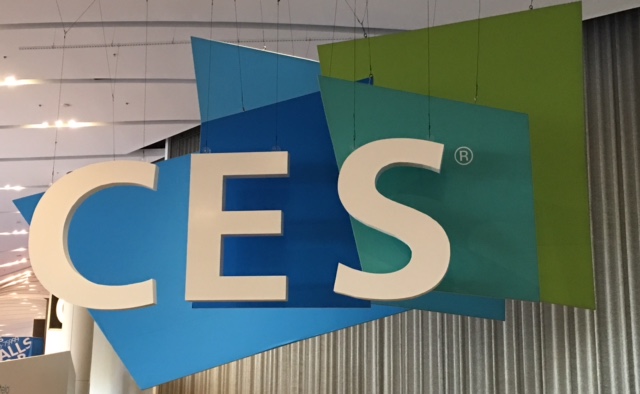 Blitztek

Perhaps the most instantly practical item I saw at this year's CES was BlitzTek's reversible USB charging cables.

These cables eliminate the fumbling and and turning over of a USB connector to plug your charging cable into a USB port/charger. They will fit in either side up. the company says its "patented Active Mapping TM circuitry reads the plug's orientation and directs all charge and data to the correct side."

The cables are available for Apple Lightning ($24.95), Micro USB ($19.95), and USB-C (price TBD) devices.

Company reps indicated the cables were available at a variety of onilne and "mom & pop" brick and mortar retailers, however we've not had much like finding them online and a (previous) Amazon listing is no longer available.
ProxyPics

ProxyPics describes itself as an "online marketplace, matching users needing geographic-based content with users near to the location ready to take your photo." Simply put, if you need current, external photos of a particular location, whether to document current conditions, or some other reason, ProxyPics might be for you. While similar to other apps/services, like GigWalk, where users can sign up to do to jobs posted by other users, ProxyPics is different in that it is limited to only providing photos and the price for each photo is set at a flat $5.00. (Other services like Gigwalk allow the poster to set a price, which might be higher than ProxyPics' flat $5.00.) You can also give specific instructions for the picture taker (e.g., view from across the street, showing property next door). Whether the places you need pictures of are far-flung or nearby, you'd be hard-pressed to find a more cost-effective way to get that picture than ProxyPics' $5.00 per picture cost.
Table 4 One

Table 4 One is a matchmaking app that pairs business travelers with similar interests for meals when they are located in the same city while traveling. The app goes out of its way to stress that it is not a dating app, but rather, a way for business professionals to make the most of their time on the road and potentially expand their professional network by meeting other professionals who would otherwise also be dining alone.
LG
Home appliance manufacturer LG is introducing as 65 inch high-definition (4K) TV whose screen rolls down like a poster into a rectangular metal enclosure. The device boasts blacker blacks, whiter whites, and an expected $20,000+ price tag.