Digital Public Library of America Offers Free Access to Millions of Digital Resources

The Digital Public Library of America offers access to millions of photographs, manuscripts, books, sounds, and moving images from hundreds of libraries, archives, museums, and other "knowledge institutions" across the country.
Access to the site is free. A free account is required to save searches for future retrieval.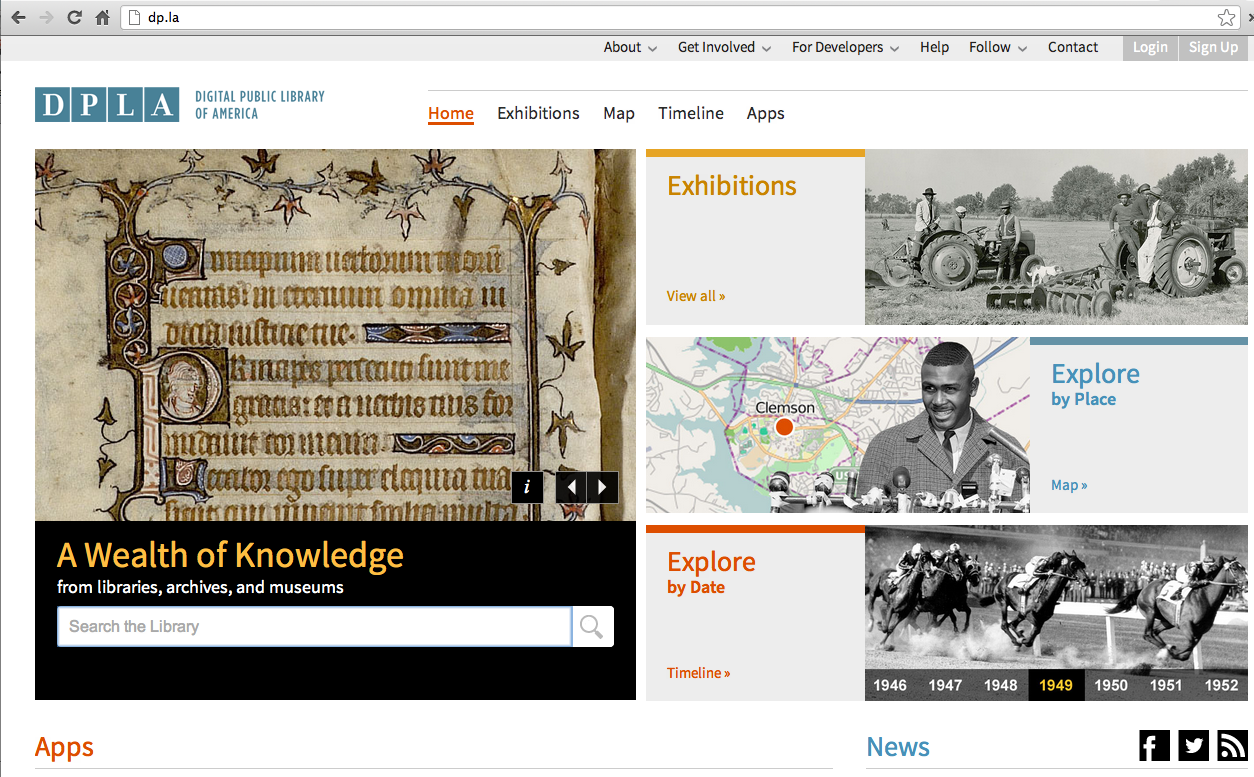 While the collection does include some limited law-related materials, the majority of resources cover more general-interest topics.
The collection is full-text searchable by keyword/topic. The search box on the homepage recognizes some of the same search limiters as Google, including phrase searching by enclosing your entire search phrase in quotation marks (e.g., "lemon law") and the exclusion of a keyword by preceding the keyword with a minus sign (e.g., -Massachussets)
Education librarian/consultant Linda W. Braun has produced the following screencast for School Library Journal walking through the process for searching the Digital Public Library's collection.