New Gmail Events Feature Finally Comes to Google for Work Accounts

For the past few months, the consumer technology press has been gushing about the new "Events from Gmail" feature that auto-recognizes events (e.g., flights, restaurant reservations, concerts) listed in incoming emails and automatically adds them to your Google Calendar. An important fact these stories left out was that the feature was only available for consumer Gmail accounts and not Google Apps for Work accounts...until now.
Over the course of the past few weeks, Google has been rolling out the feature to email addresses in Work accounts. Not all accounts have the feature added yet, so if you don't see it in your account yet, stay tuned.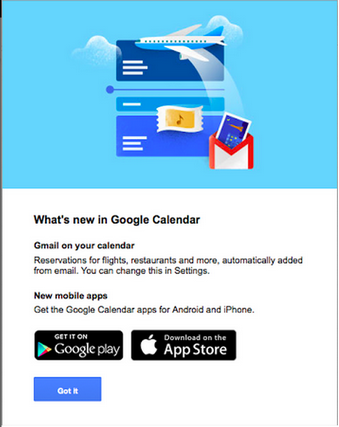 The first time events are auto-added to your calendar, you'll see a pop-up in your calendar explaining the feature.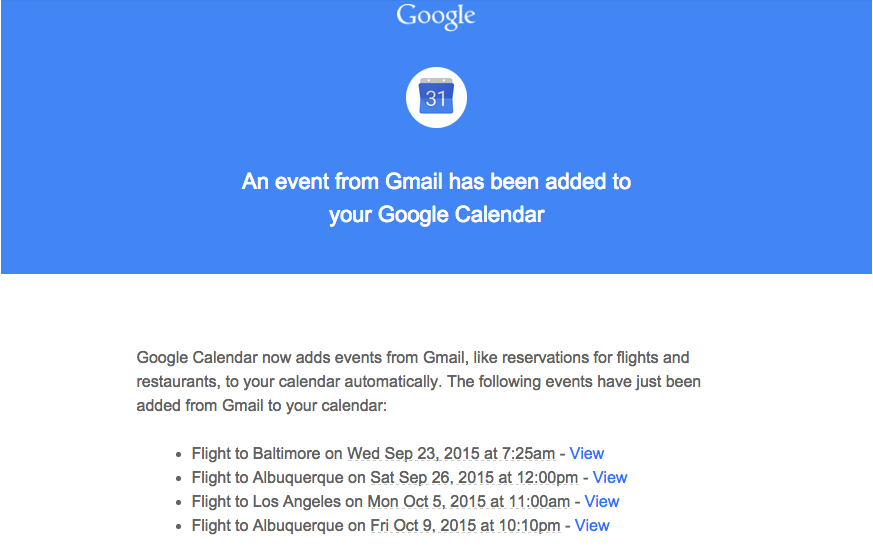 Google will also send you an email listing those events. Similar messages are not sent when new events are auto-added after this first time.
Because Gmail is auto-detecting events based on the text of the messages, there is room for potential error. In the initial creation of events from my recent emails, Google got all 17 of my upcoming flights correct (including arrival and departure times [even recognizing the local time zones], as well as confirmation numbers). However, it did also add a hotel stay to my calendar that was generated from an email advertising a conference I did not plan on attending.
Automatically added events are only visible to the calendar owner and not people with whom a calendar is shared. Once the events are added to your Calendar, you can change the Sharing settings for individual events.
The feature can be turned off in the Google Calendar Settings menu.
Events from Gmail is not available to Google Apps for Government accounts.