Google News Advanced Search Page Link Relocated

Google has changed the way users access the Advanced Search options for its News database. The Advanced Search options are now accessed via a drop-down arrow on the right hand side of the Google News search box.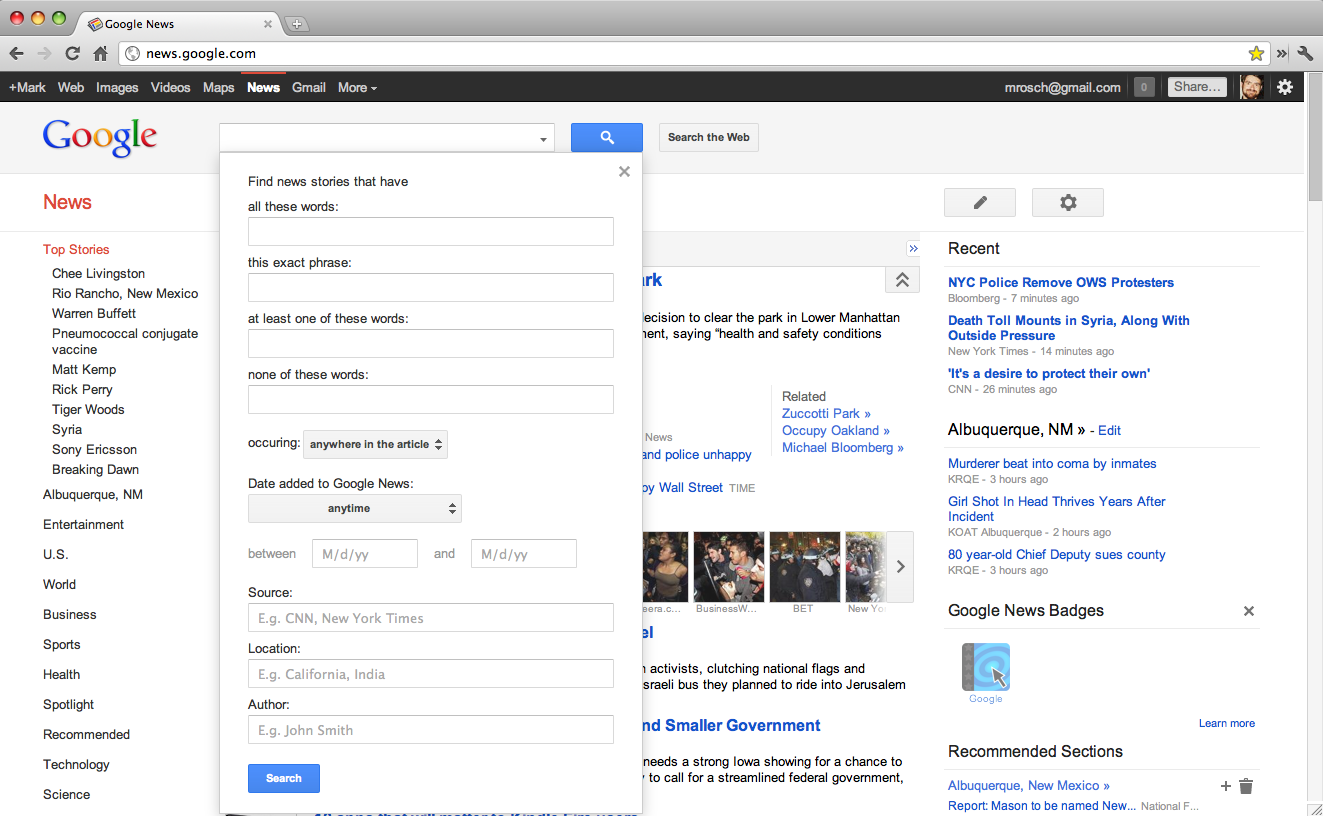 Previously, the Advanced Search page was accessed via an "Advanced news search" link located to the right of the search box. Additionally, the URL for the previous Advanced Search page (https://news.google.com/advanced_news_search) leads only to a 404 error page.

The new drop-down does retain all of the features and search-limiters that were previously available on the original version of the News Advanced Search page. This Summer, Google also moved the location of the Advanced Search page for it's Google.com Web Search page.