Google Proximity Search Site (GAPS) No Longer Functional


One feature that Google does not offer in its Web search is the ability to create a well-defined proximity search. Unlike paid search products, we cannot indicate how close we want our keywords to be to one another in search results.
While Google does offer the asterisk (*) to take the place of one (or more than one) word in a search (e.g., Mark * Rosch), we cannot indicate that we want Mark within one word of Rosch, or Mark in the same sentence as Rosch, etc.
One of our favorite work-arounds for this drawback was the was the Google API Proximity Search (GAPS) tool created by Web developer Kevin Shay at his site Staggernation.com. It allowed you to dictate a distance of up to three words between your terms - to keep them closer together (and more closely related). Note, however, that I am referring to Staggernation in the past tense.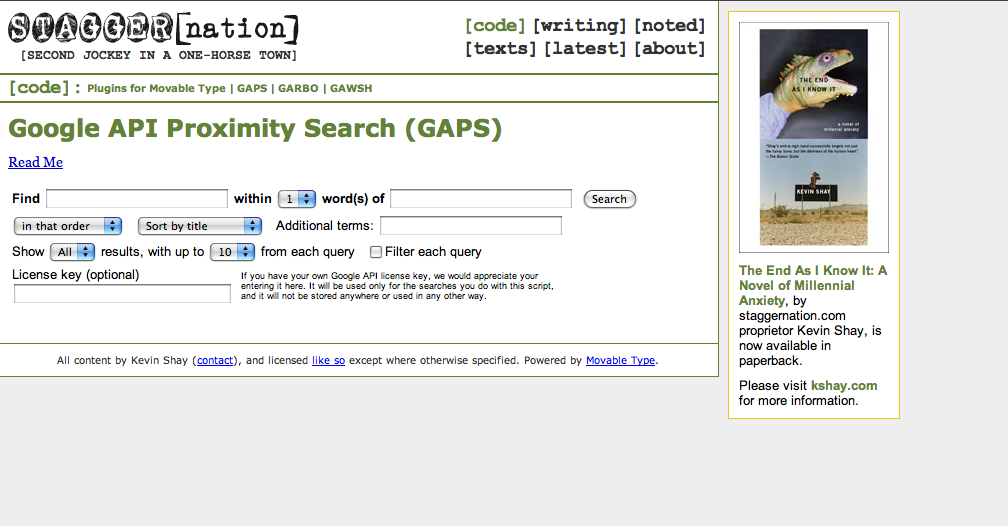 Unfortunately, Google has retired the development tools on which GAPS was based, and the interface no longer functions.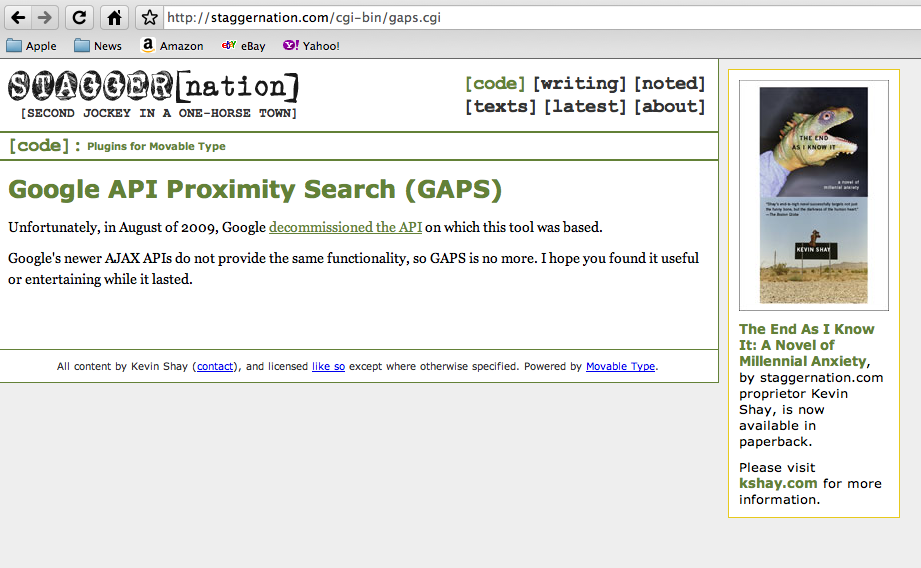 P.S. Kevin, yes we did find it useful AND entertaining. Thanks for taking the time to develop and share this tool.