Google Stops the Clock on Realtime Search Results


Google has discontinued its Realtime Web Search results. The "Realtime" option no longer appears in the left hand sidebar nor does it appear in the "More" drop-down menu that appears at the top of the Google Web Search homepage.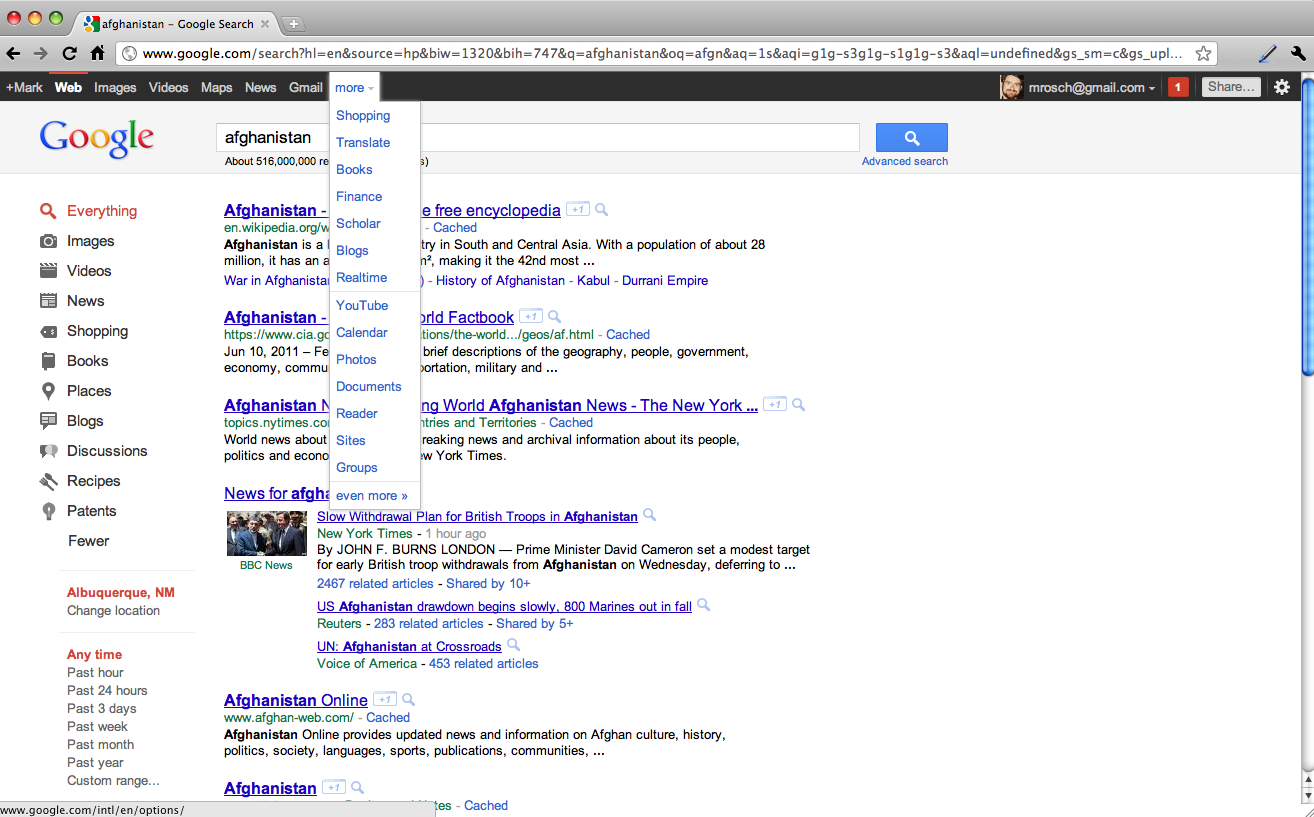 It has been reported that Realtime results were discontinued because Google's agreement with Twitter to receive updates from that site expired. However, the loss of access to Twitter's feed coincided strangely with Google's launch of its own social networking site Google+.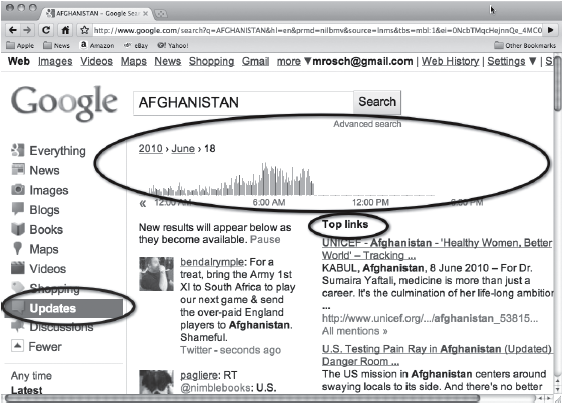 When originally introduced, The Realtime results were revolutionary. Originally called "Updates," (as seen above) they were drawn from a variety of sources such as Twitter, Facebook, MySpace, and FriendFeed updates, with the majority of them coming from Twitter. This was very different from the way other types of results were returned by Google. Another major difference was that Google continued to run your search and if it detected new results that matched your search term(s) while you're browsing the results list, those new were added to the top of the list.
Portions of this post are excerpted from: