Google Redesigns Web Search Advanced Search Page

Google has redesigned its Web Search Advanced Search page. The new design undoes a change made in a previous redesign, makes some features more prominent, and removes (another) useful search filter from the page.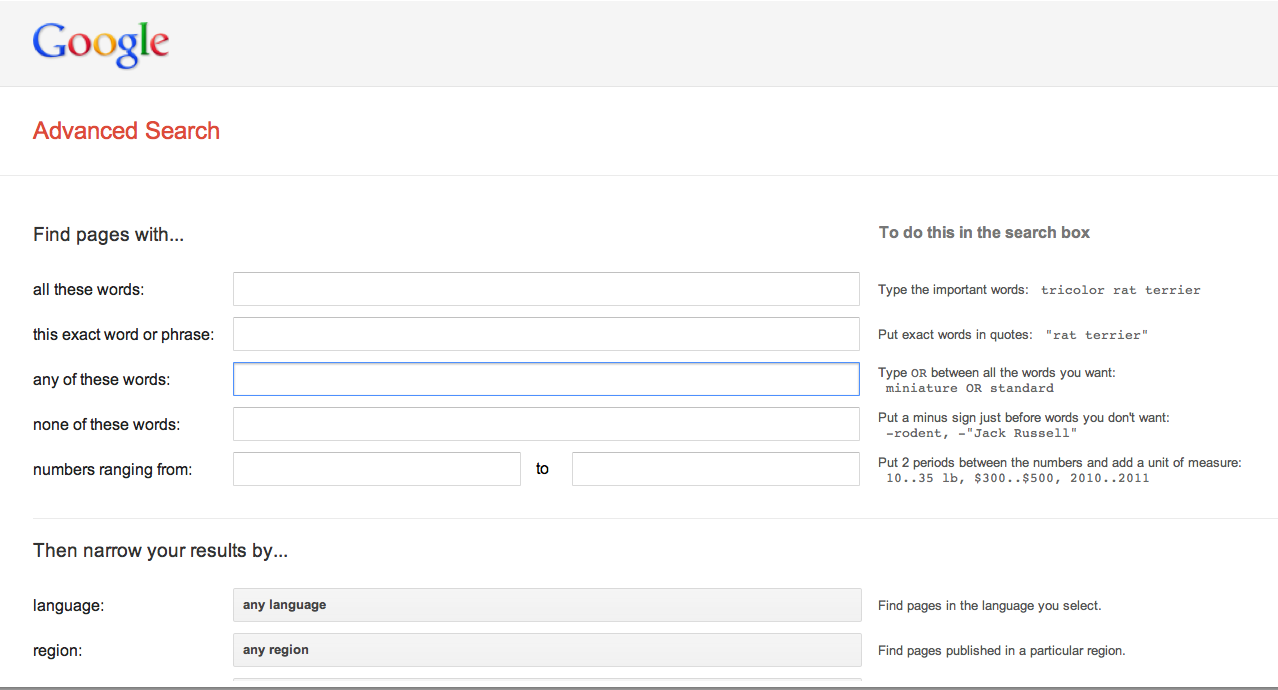 The first noticeable difference to the Advanced Search page is the addition of a "To do this in the search box" tutorial on the right-hand side of the page. This column shows you how to invoke the same search instructions form the Google homepage. For example, the tutorial to the right of the Find pages with...any of the words box, is instructs you to Type OR between all the words you want: miniature OR standard - showing the OR Boolean connector capitalized as it must be.
The second noticeable difference is the return of a single box for the Find pages with...any of the words filter. Now, any words entered into this box will be included in your search and automatically separated by the Boolean connector OR. In the last redesign of the Advanced Search page, Google reduced this option to three boxes - limiting you to only three keywords separated by OR.
Next, Google has liberated a number of useful filters form behind the Dates usage rights, numeric range, and more link at the bottom of the page (see below). Previously you had to click that vaguely descriptive link to access those filters. These are now displayed automatically (see above).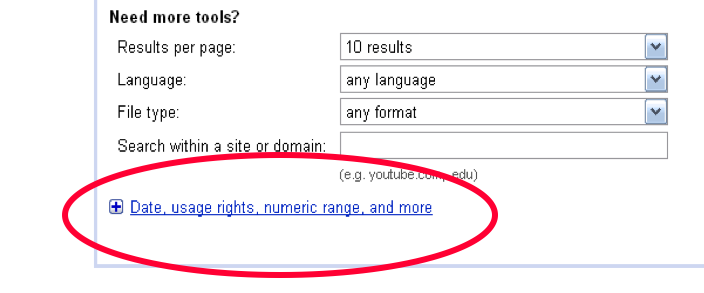 Unfortunately, one of those and more filters that used to be hidden behind that link is now gone from the Advanced Search page completely. The Find pages that link to the page filter has disappeared. You can still instruct Google to filter for this result by typing the link:www.domainorpageyoureinterestedin.com instruction into the search box on the homepage. The Find pages similar to the page filter has also been removed (see below).

Portions of this post adapted from: