Google Changes Search Page Interface - Again

Google has redesigned its search interface yet again - and not for the better.
A little over two years ago, in an effort to unify the design of all of its products, Google added a standardized black bar across the top of all of those products. In that black bar (in easily ignored grey text) were links to some of Google's most popular products and specialized databases.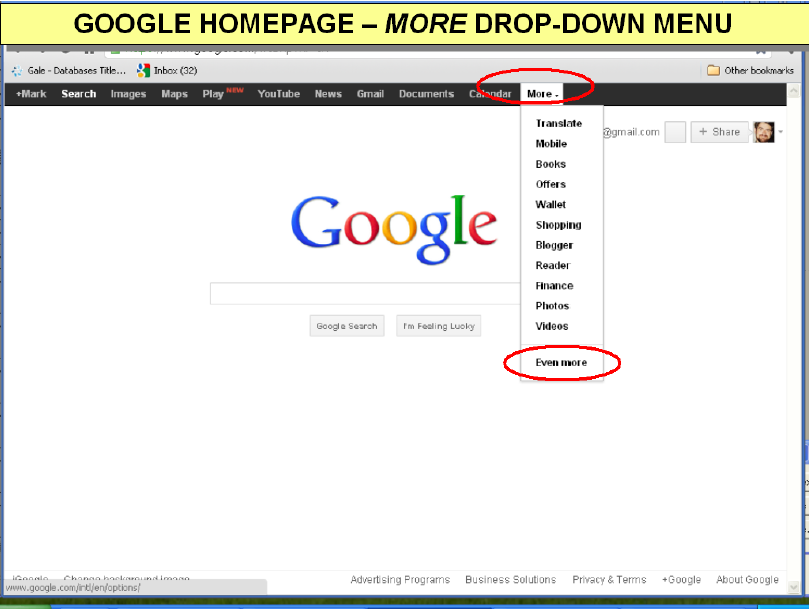 The goal was to give users access to those popular products in one or two (and sometimes three) clicks.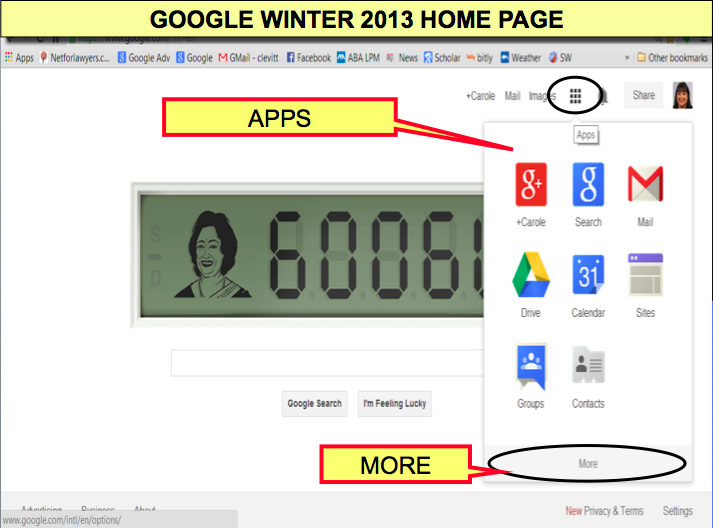 Google has been rolling out a new App launcher on the upper right-hand side of its Web Search homepage (and other products) as a replacement to the black bar - to access those same products. The new App launcher is reminiscent of design elements of Google's Chrome operating system. The new App launcher adds at least one click (and sometimes more) to the process of accessing those products. For example, to reach the journal and caselaw databases at Google Scholar now requires users to:
click the App launcher on the upper right-hand side of their browser window;
scan down to the bottom of the list presented
click the More link
scan down to the bottom of the subsequent list presented
click the Even more from Google link
scroll down the list of products presented and locate the link to Google Scholar
Links to access Gmail and Google's Image Search are still located in the upper right-hand corner of the Web Search interface.
Users could use direct URLs (e.g., https://www.google.com/scholar) to access products like Google Scholar or create browser Favorites or Shortcuts.
The black bar interface still displays on the search results page(s) for some Google products such as Google Groups.
However, if Google's goal was to make the products on the More and Even More screens easier to access we don't see this update as an improvement.