Google Removes 'Timeline' Display Option From News Archive Results; Clarifies Dates Assigned to Results


UPDATE 11/11/10: The "Timeline" option to display Google Web search results is still available. (See screenshot below.) The Timeline option is still not available for News and/or News Archive results.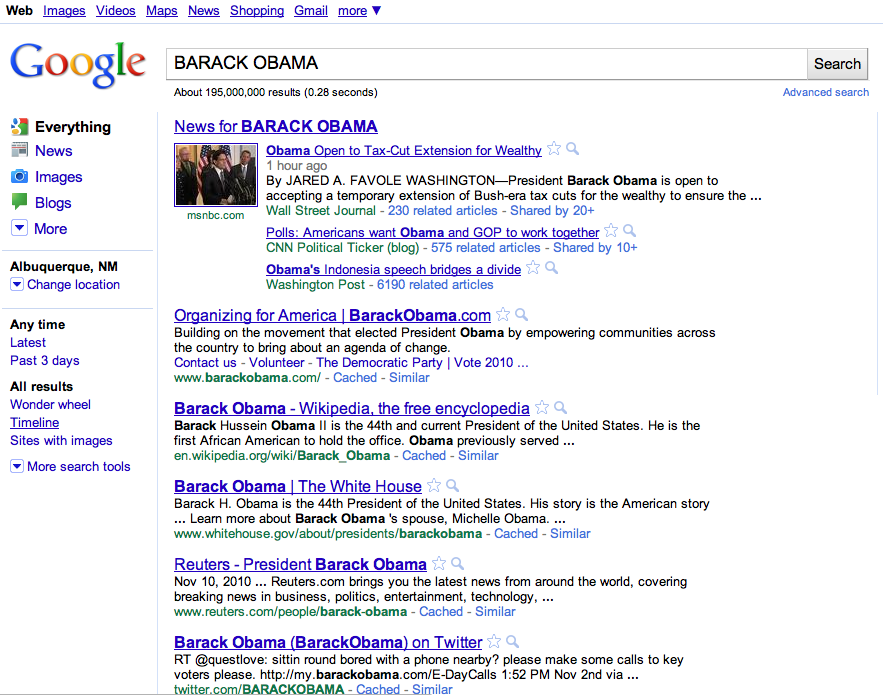 Google has removed the "Timeline" display option from its Google News Archives search results list.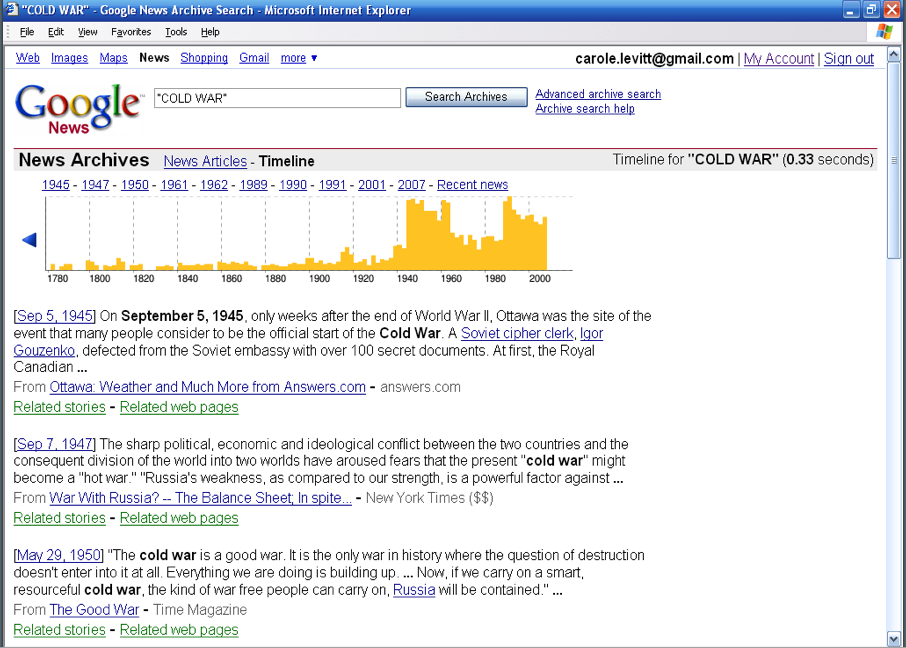 When it was available, selecting this option reordered the results, displaying a graphical, chronological timeline above the results list (see screenshot above). The timeline showed the distribution of articles over time. Clicking on any point (date) on the timeline displayed only results from that point in time.
One of the problems with the timeline - and any of Google's "Sort by Date" options for that matter that we discuss in our live "Google For Lawyers" Continuing Legal Education seminars - is that the date assigned to a particular result wasn't necessarily the date on which the story was originally published. It was the date that Google added the story to its index (or updated the story in its index). This distinction wasn't always made clear.

Recently, Google has sought to clarify the dates associated with these results with a caveat displayed beneath the results list. Initially, the caveat read: "Dates associated with search results are estimated and are determined automatically by a computer program." (See screenshot above.)

Now, Google has sought to further clarify to users how it assigns dates to these results with an expanded caveat beneath its Google News search results. It now reads: "The selection and placement of stories on this page were determined automatically by a computer program. The time or date displayed reflects when an article was added to or updated in Google News." (See screenshot above.)