Google Updates 'Updates' its Search Sidebar - Now Referred to as 'Realtime'; Some Searches Displaying Only Twitter Results


In the Spring of 2010, Google made a major alteration in the way it displayed search results with the introduction of the left-hand sidebar.
One of the new additions to the sidebar was the "Updates" option which displayed "real-time" search results drawn from a (seemingly) finite group or sources like Twitter, Facebook, Friendfeed, and MySpace. At the time, the majority seemed to be coming from Twitter though.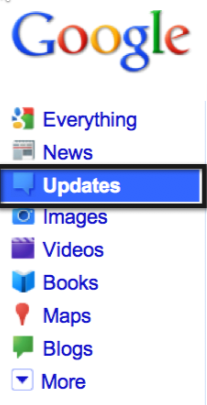 Google's left-hand sidebar circa Spring 2010
Today we noticed Google has renamed the "Updates" option with the more descriptive name "Realtime."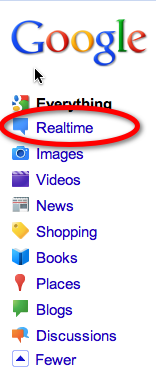 Google's current left-hand sidebar
Additionally, some searches display the following legend at the bottom indicating that all of the results listed have been drawn from Twitter.