Early Bird Registration Discount Ends January 10 for February CLE by the Sea Continuing Legal Education Conference in Honolulu, Hawaii

Early bird registration for the CLE by the Sea Continuing Legal Education Conference in Honolulu, Hawaii ends at midnight January 10. Prices increase beginning January 11.
Internet for Lawyers is co-sponsoring the five-day conference. Running from February 11-15, 2019, the CLE conference will include 12 hours of educational presentations on a variety of Legal Ethics, Law Practice Management, Internet Investigative Research, Sexual Bias/Harrassment, Client Service, and General continuing legal education topics.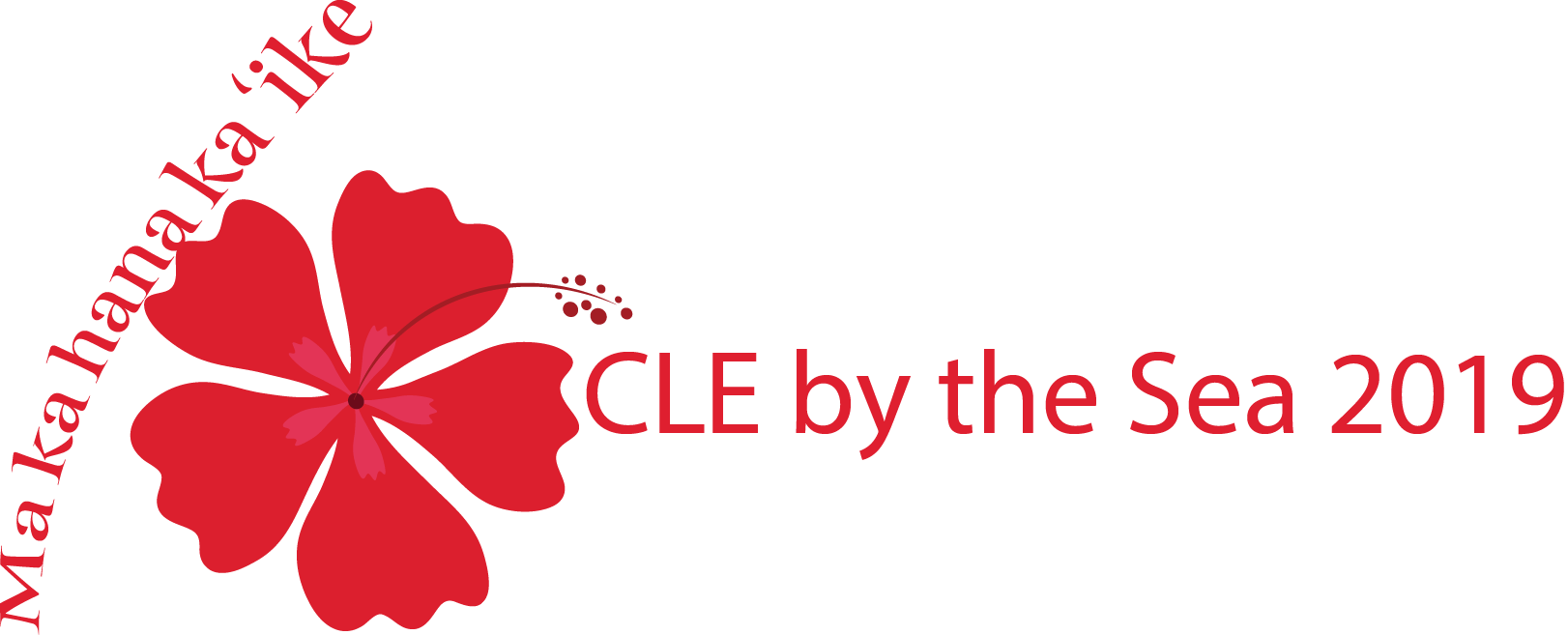 The CLE conference, to be held at the Prince Waikiki resort in Honolulu, also includes a variety of optional recreational activities away from the conference venue.
The CLE by the Sea conference is produced by the Alaska State Bar Association CLE department and co-sponsored by, Internet For Lawyers, Hawaii State Bar Association CLE, Maine State Bar Association CLE, Montana State Bar Association CLE, Oklahoma Bar Associaiton CLE, and South Carolina Bar CLE.
Interested attorneys can get details regarding the continuing legal education schedule, hotel venue, registration, activities, etc. by downloading the CLE conference brochure. Registration for the CLE conference is available online at the Alaska Bar's website.
CLE credit is available in the following states:
Alaska
Arizona*
California
Delaware
Hawaii
Idaho
Kansas
Maine
Montana
New Mexico
New York**
Oklahoma
Oregon
Pennsylvania
South Carolina
Utah
Virginia
West Virginia***
Wyoming
Don't see your state listed above? Contact Carole Levitt of Internet For Lawyers (clevitt@netforlawyers.com) for information about how we may be able to help you earn CLE credit in the jurisdiction where you're licensed.
Speakers will include:
Larry J. Cohen, Esq. - Cohen's Counsel
Levi K. Hookano, Esq. - Law Office of Levi K. Hookano
Carole A. Levitt, Esq. & Mark E. Rosch - Internet For Lawyers
Nelson G. Page, Esq. - Alaska State Bar Association
Stephanie Thompson, Esq. - Starn O'Toole Marcus & Fisher
Internet For Lawyers certifies that this activity has been approved by the State Bar of California for 6 hours of ethics and 6 hours of general MCLE credit. Internet For Lawyers is a State Bar of California approved MCLE provider.
*Arizona Attorneys may claim Arizona MCLE credit for attending these webinars under Arizona's Mandatory Continuing Legal Education Regulation. MCLE Regulation 104(A) identifies the standards to apply.
**New York Attorneys may claim New York MCLE credit for attending these webinars under the Approved Jurisdiction policy of New York's "CLE Board Regulations and Guidelines."
***West Virginia Attorneys...