Sunlight Foundation Offers Directory of Congressional Staffers

The Sunlight Foundation has created a searchable database of Congressional Staffers. The database, listing current members of the U.S. House of Representatives and their current and past staff, is searchable by a variety of criteria, including:
First Name
Last Name
Title
Year/Quarter (back to the 3rd quarter of 2009)
State
Party
Committee
Offices
The database can also be browsed by:
Members name
Committee Name
Offices
The database does not include corollary information for the U.S. Senate.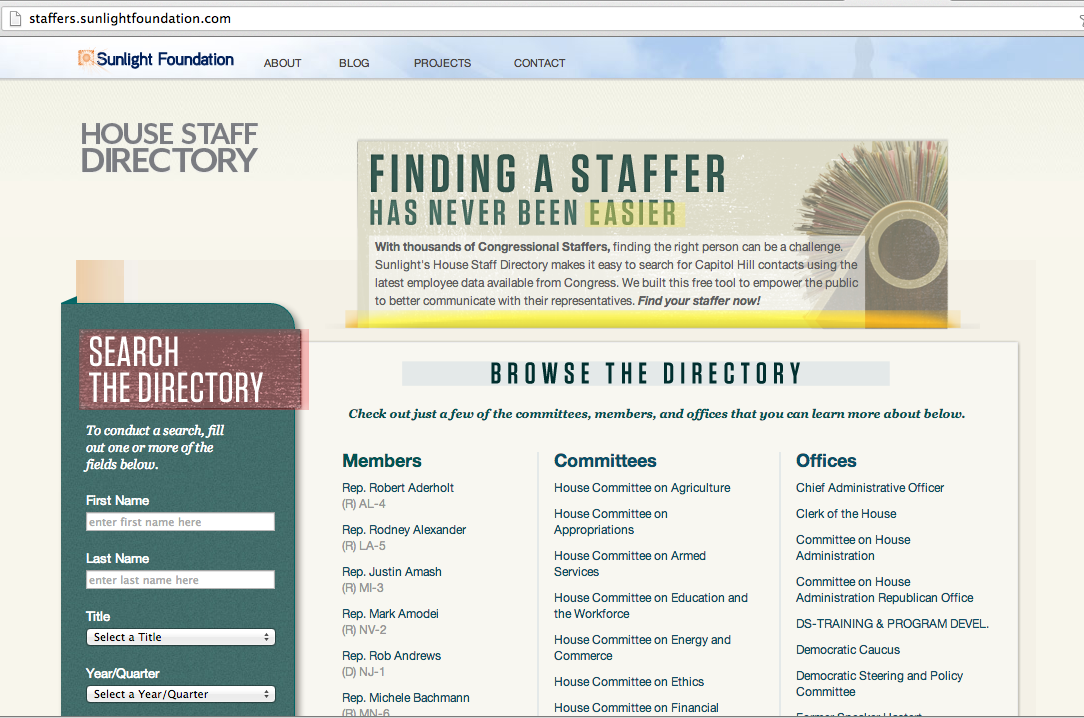 The Sunlight Foundation is a nonprofit, nonpartisan organization that uses the power of the Internet to catalyze greater government openness and transparency, and provides new tools and resources for media and citizens, alike.