TransUnion | TLOxp Raises Rates on Investigative Database Searches

You knew it was coming…TransUnion | TLOxp has announced that they are raising the prices of searches conducted in their investigative research database, effective January 1, 2015. While still relatively inexpensive, these new charges represent a doubling of existing rates.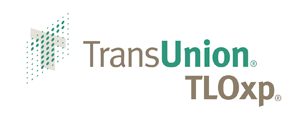 In an e-mail to customers, TransUnion | TLOxp said:
Your new rates for these items beginning on January 1, 2015, will be:
Transactional Searches will be charged $2.00
Transactional Comprehensive Report will be charged $10.00
Transactional Business Report will be charged $10.00
If you are currently under a per seat or flat rate pricing contract, the searches and reports that are included in your contract are not impacted by this change.
TLOxp (formerly known as TLO.com) is an inexpensive investigative research database (similar to Accurint) that we have written about previously, and often discuss at our seminars and in our books.