Yahoo Adopts Worst of Google's Interface Changes

Yahoo, has made a subtle change to the way it displays its search results. The search engine has moved the placement of its links to "cached" versions of Web pages that appear in its organic search results.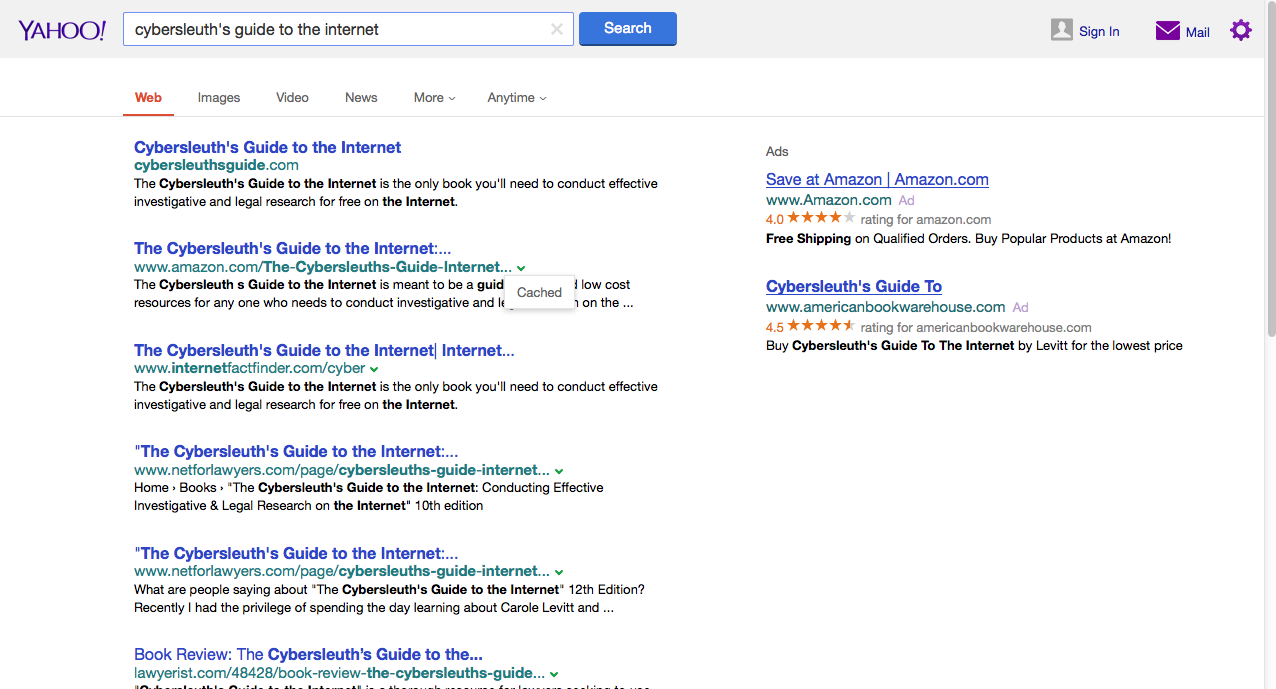 Access to the cached versions of pages in Yahoo search results (when available) is now hidden behind a less-than-obvious down-arrow to the right of the results' URL. Hovering over the down-arrow brings up the "Cached" pop-up seen in this illustration. (Note that not all results on your results list will include the down-arrow and therefore do not have a cached version available.)
The cached version is, essentially, a copy of a particular Web page that was captured by the search engine's robot when it last visited that page. The copy is stored on the search engine's own server for future reference/retrieval - even if the content on the original page has been altered, deleted, or otherwise becomes unavailable.
This is actually an emulation of a change that Google made some time ago. In neither case it is NOT a change for the better. Previously, both Yahoo and Google visibly listed the Cached link in the location now occupied by the down-arrow (rather than hiding it behind the down-arrow and adding the additional step of hovering over the down-arrow to display and click the link).