Yahoo Kills Altavista

On July 8, 2013, Altavista ceased to exist.
| | |
| --- | --- |
| 1995 | 2013 |
On that day, Yahoo, which acquired the pioneering search engine as part of its 2003 purchase of Overture, began redirecting all traffic to the altavista.com domain to a custom Yahoo search page.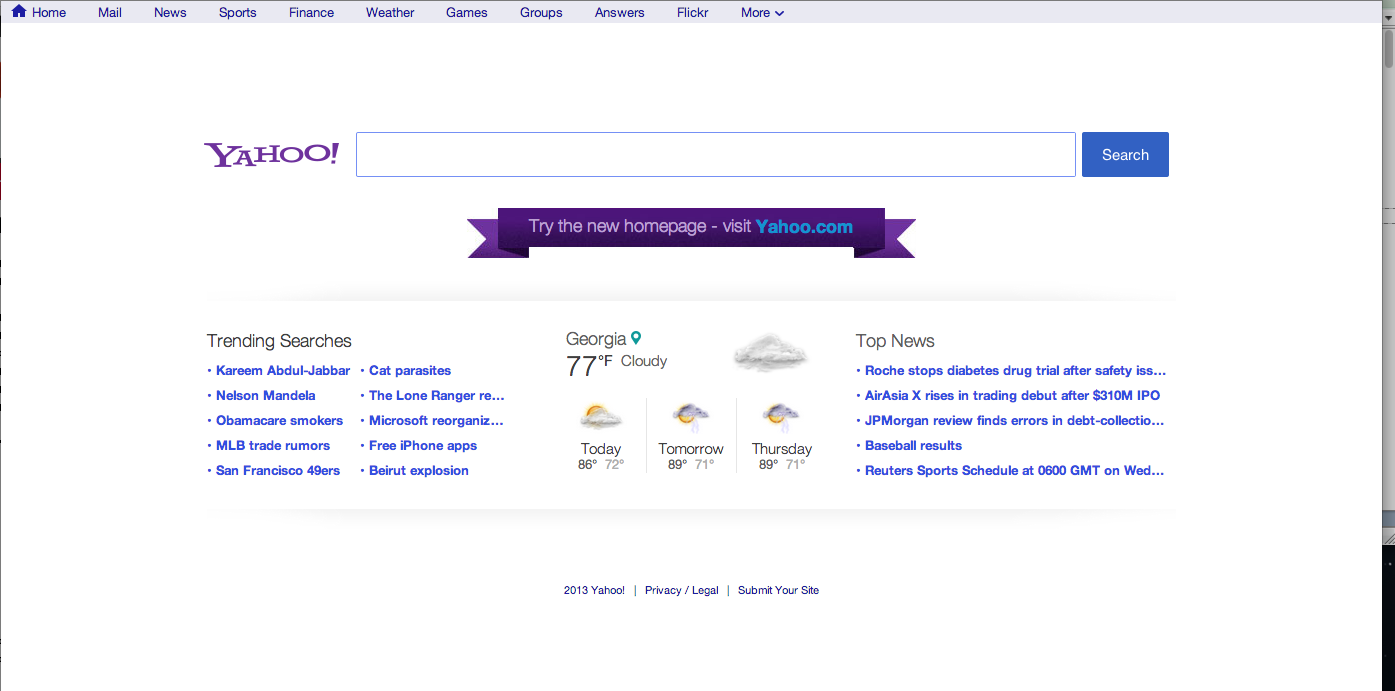 Altavista was launched in December of 1995 by Digital Equipment Corporation (DEC) and grew to become the (early) Internet's most popular and most powerful search engine.
Many search engine features and innovations associated with Google like a minimalist interface and free services (such as Babel Fish) were first pioneered by Altavista.
Mis-steps and missed opportunities through a series of corporate mergers and acquisitions, lead to the company's decline in popularity. Yahoo took control of the search engine in 2003.