Yahoo Updates Look of Search Pages

Yahoo! (yahoo.com) has changed the look of its homepage.
It now has only has only one filter bar instead of two (to filter your results to News, Finance, etc.). Additionally, when you click More from the homepage, you no longer see a drop-down menu appearing with more filter options.
Instead, you are taken to a page listing Products and Services (Answers, Groups, Shopping, Dating, etc.) to use as filters.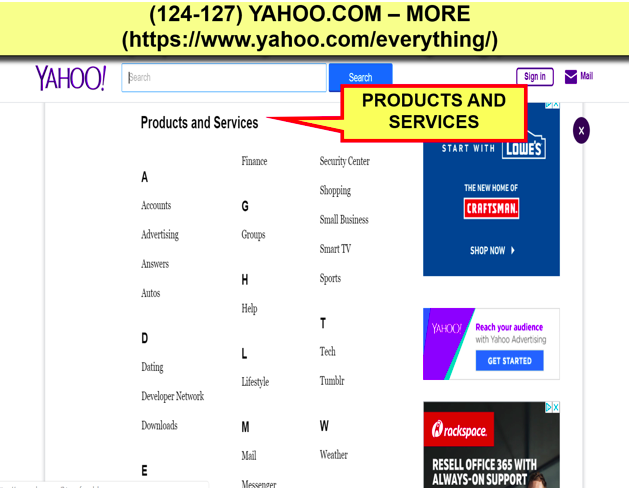 In a related move, the company has also changed the look of its Search.Yahoo.com homepage. Instead of a white background with a search box, it now also displays an image, but is still less distracting than Yahoo.com.