Browser Extension Tells You if Books From Amazon Available at Your Library

Library Extension is a free add-on to the Google Chrome Web browser that informs you if a book you have searched for at Amazon.com is available from your public library.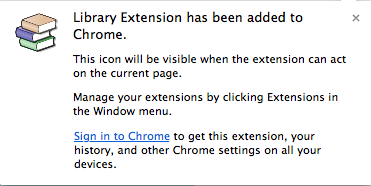 Once installed, you must select your library (if available) from the list of supported libraries. (Be sure to click the green "plus sign" button to add your selection to your list.) You can add more than one library to your preference list.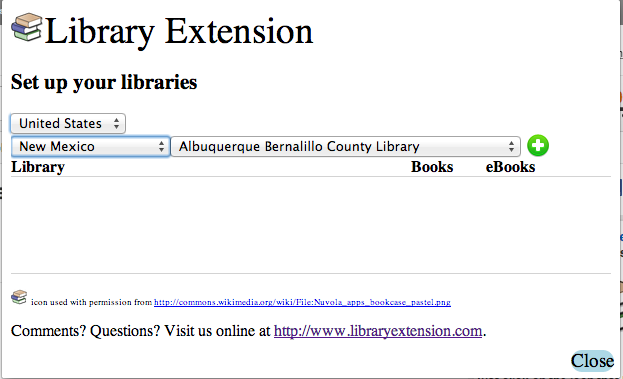 Library Extension connects to more than 800 library collections in 48 states and the District of Columbia, six Canadian provinces, and two Australian states.
Once installed and configured, if a book you've searched for at Amazon.com is available at one of your preferred libraries, an indicator will appear on the upper right-hand side of the browser window, indicating the number of copies and formats available.
Clicking the "Borrow" button takes you directly to the library's catalog.