Google's News Search is in Even Worse Condition Than we First Thought | Another in an Unfortunately Growing Series of Articles about Google Search Problems

We previously reported that Google has quietly increased the date coverage of its News Search, which previously had covered only the most recent 30 days. However, the change was so "quiet," that the available Google News documentation is out of date and incorrect – and there is no reliable way to know how far back results will now go for any News search.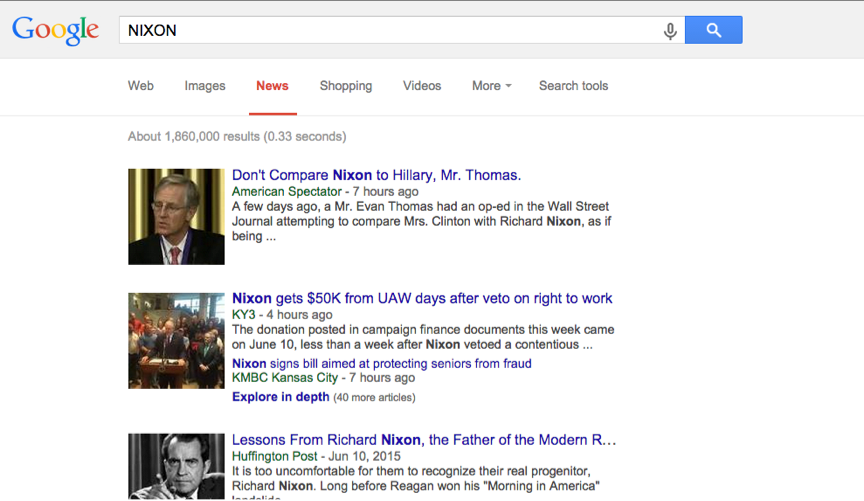 We have found some clues to the date coverage of the Google News database by conducting test searches for some period-specific-type topics like the keyword "Nixon."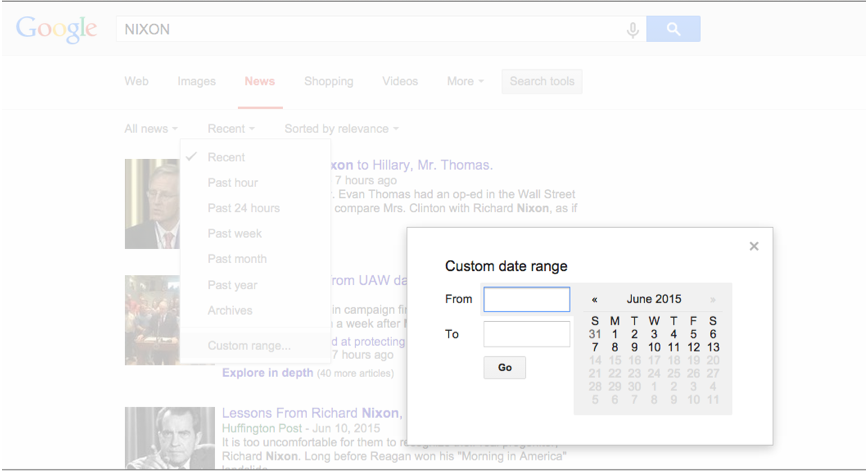 Clicking "Search Tools">"Recent">"Custom Range" gives us the opportunity to set a custom date range from which we want Google to retrieve News results. Even here, Google offers no search hints to indicate how far back news content might be available. When we visit the Google News Help pages (https://support.google.com/news/answer/3334?hl=en&ref_topic=13635), they state, "For a specific date range, select "specified dates" and enter what range you'd like to search in the two date fields. For ranges older than 30 days, use Google Web Search." However, it IS possible to retrieve news results form the Google News Search interface that is older than 30 days using the "Search Tools">"Recent">"Custom Range" method.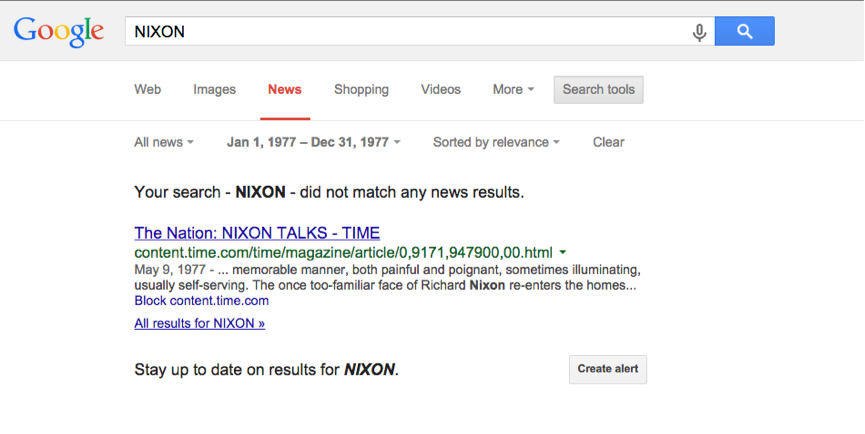 For example, using this method we were able to retrieve news results for our "Nixon" search back to approximately 1977 (Time magazine result shown above). The majority of results prior to 2002 came from the NY Times and were available to read for free.