Investigative Research Database TLO Acquired by TransUnion

TLO.com is an inexpensive investigative research database (similar to Accurint) that we have written about previously, and often discuss at our seminars and in our books. TLO filed a voluntary Chapter 11 petition on May 9, 2013. On Nov. 22, 2013, the credit reporting bureau TransUnion obtained Court approval to acquire TLO for $154 million. In a press release announcing the acquisition, TransUnion stated that TLO's "technology and offerings will complement and enhance TransUnion's current capabilities."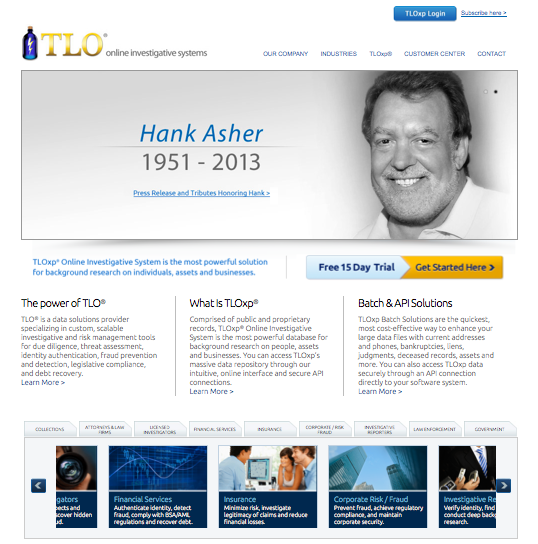 Although we have been assured that nothing will be changing (e.g., pricing), TLO has recently changed some of its subscriber requirements (not necessarily related to its sale).
In the past, after you qualified to become a subscriber, you were automatically given access to full SSNs and DOBs – as long as you had an office that was not in your home. The home office is no longer an issue, but you must now submit to a site visit ($60) if you want to be approved to access full SSNs and DOBs and you must meet the following requirements:
Your computer must be in a room that has a door that can be locked;
You must have access to a shredder;
Your computer must be protected by a password.