Twitter Makes Searches Better | Adds Date Limiter

Searching for the "tweets" people post on Twitter has long been a hit-or-miss proposition. For a long time, you could not retrieve any tweets older than a week or two. And even though Twitter has always had an Advanced Search page, the site no longer includes a link to it on its homepage.
Now, you can retrieve older tweets more easily, within a range you define, using the newly added "Dates" limiter on Twitter's Advanced Search page.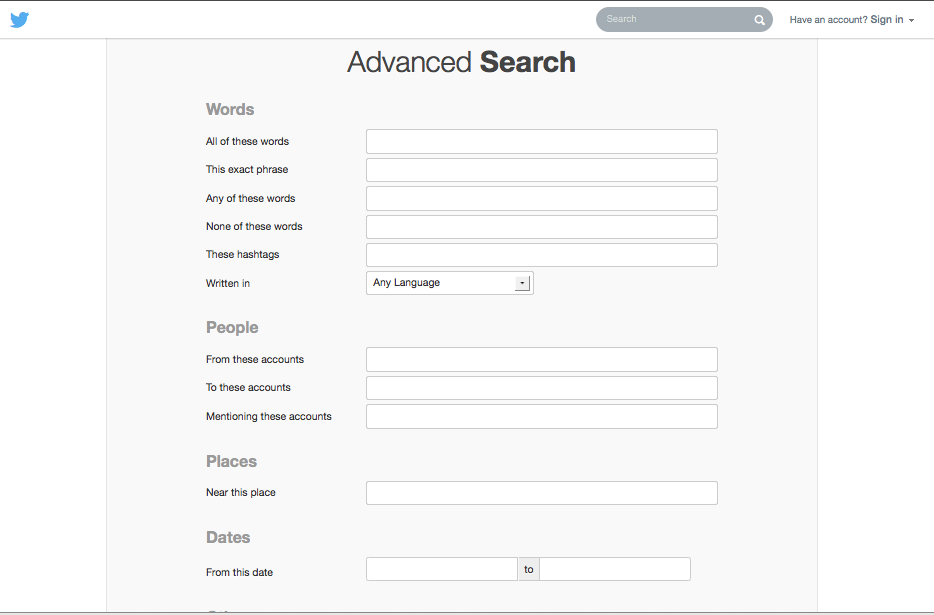 Simply add a beginning and ending date to the "Dates" limiter to define your date range.
You can also "mix and match" the search criteria on the Advanced Search page to create more targeted searches. For example, you could search for tweets "From these accounts" (searching by username), with "Any of these [key]words," and limit the date range during which the tweets were posted.